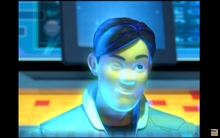 Hally was a defective robotic agent of SDC. His first name was "Unit n u 81 x 2000 84" but Monroe call him "Hally".
He's aware that he will explode because the robotic agents are equipped with a self-destruct system that is activated in case of malfunction.
Hally died when he save Boom from a shot of an enemy, but Monroe managed to create a copy of Hally on the HQ' central computer. Hally is saved !
Relationship
Edit
Main article : Astronomy Club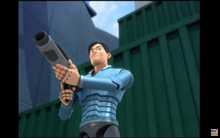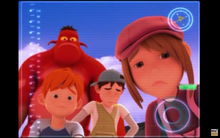 Major Battle
Edit
Ad blocker interference detected!
Wikia is a free-to-use site that makes money from advertising. We have a modified experience for viewers using ad blockers

Wikia is not accessible if you've made further modifications. Remove the custom ad blocker rule(s) and the page will load as expected.