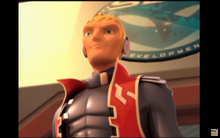 Number 8 is the new director of SDC, he succeeded Number 9. According to Jenny' father, he's a man known for his integrity and his sens of justice.
Appearance
Edit
He's a man of medium size. He's quite young (younger than Number 9), he has short blond hair. He wears headphones on his ears.
Personality
Edit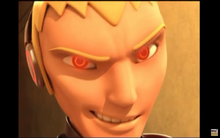 We don't really know about his personalty but, according to this picture, he's probably a vilain, a bad guy like Number 9.
Ad blocker interference detected!
Wikia is a free-to-use site that makes money from advertising. We have a modified experience for viewers using ad blockers

Wikia is not accessible if you've made further modifications. Remove the custom ad blocker rule(s) and the page will load as expected.