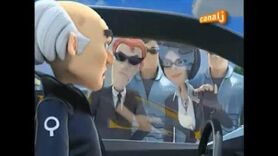 Number 9 is the Sandborn's Uncle and the main antagonist of My Giant Friend and the main enemy of Linus and Boom
Introduction
Edit
Number 9 is the Head of the SDC. His special agents are Agent Chase and Agent Sandborn (his nephew).
Appearance
Edit
He's rather aged, hus eyes are ringed with grey, he have grey hair and his right hand is inflated and green.
Personality
Edit
He is totally against sending the arrived extraterrestials to their home planets, instead he controls them with his special chips and uses them against their will.
Powers and Abilities
Edit
Number 9 is the head of SDC and he's quite redoubtable. He can use a laser gun very powerful in the last episode and also his right hand can launch a powerful green laser and at the same time he do it his eyes turn all green.
Major Battle
Edit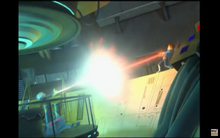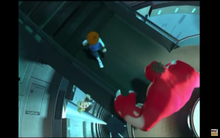 Ad blocker interference detected!
Wikia is a free-to-use site that makes money from advertising. We have a modified experience for viewers using ad blockers

Wikia is not accessible if you've made further modifications. Remove the custom ad blocker rule(s) and the page will load as expected.